Nyewood CE
Infant School
Smiling, Caring and Learning Together on a Journey with God
Adding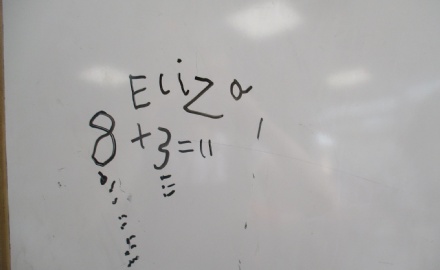 Please enter an introduction for your blog post here.
This week we have been adding 2 groups of objects together. We started off by using objects and counting them altogether. We made big actions for + and =, using our arms.
Next, we read the number sentence and drew dots for the numbers, counted the dots alogether and wrote the answer. Some children decided to write their own number sentences and worked out the answer. Eliza's number sentences are in the photo, "I did the dots and then counted them alogether." Eliza took the photo herself.