Nyewood CE
Infant School
Smiling, Caring and Learning Together on a Journey with God
Pumpkin Soup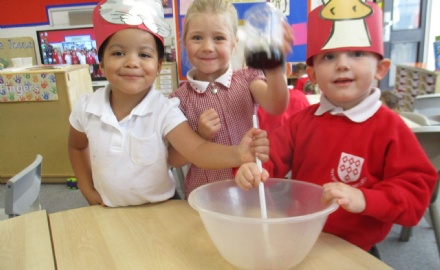 It's mine, it's mine! No it's mine!!
The children have loved acting out the story Pumpkin Soup. They have used the words from the story (story language) to retell and act it out. Some children know it so well that they can tell their friends the next part of the story.
The children have also enjoyed opening a pumpkin and feeling the insides! They came up with some great describing words to say how it felt. After finding seeds inside the pumpkin, the children have decided that we need to plant them in our garden!