Nyewood CE
Infant School
Smiling, Caring and Learning Together on a Journey with God
Sponsored Bounce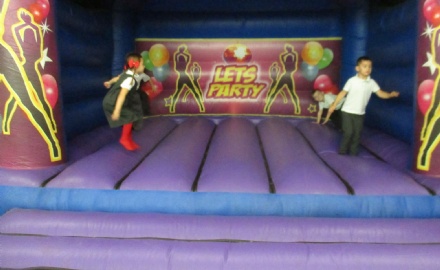 This morning we did a sponsored bounce to help raise money for the school. The children were very excited and really enjoyed doing it.
"I liked going on the bouncy castle." said Marley.
"When it's someone's birthday they have 2 bouncy castles." said Emelia.
"When we went on the bouncy castle, I was so so so excited." said Elijah.
"I had loads of fun." said Bella.
" I liked bouncing on with Rachel." said Michaela.
"The bouncy castle is big." said Luca
"I like bouncy castles." said Magda.
"Bouncy castles are my favourite thing in the whole wide world." said Buddy.
"I like them because they are bouncy." said Olivia.
As you can see, the children really enjoyed the sponsored bounce. Please remember to return your sponsor form and money.