Nyewood CE
Infant School
Smiling, Caring and Learning Together on a Journey with God
Poppy Day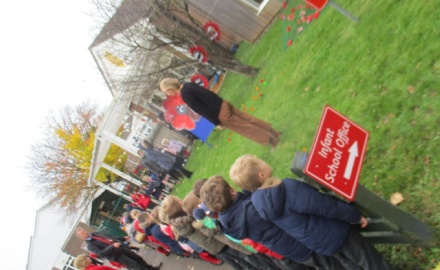 Today we observed a minute silence. The children were really good at standing quietly and thinking about people who died in the wars. We talked about not needing to be scared and feeling safe.
"It was sad." said Bella.
"They don't need to do anymore fighting in the world anymore." said Buddy.
"It was scary." said Marley (thinking about the men fighting in the war).
"There was poppies on the floor." said Eli.
"When the people have died, we get the poppies to think about them." said Emelia.
"We got to wear the poppies." said Eli.
"Grass, the poppies." said Mihail.
"People need not died." said Elijah.
"I like the poppies on the tree." said Michaela.