Nyewood CE
Infant School
Smiling, Caring and Learning Together on a Journey with God
Fire Fire!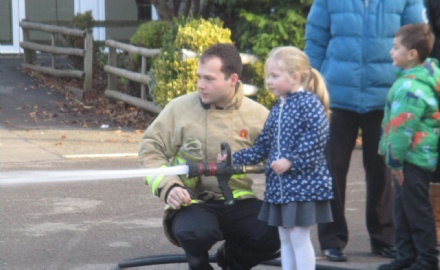 The children absolutely loved the visit from the fire engine. The fire fighters talked to the children about what they do and how they squirt water. Then the children got the chance to squirt the water! They loved how high the water went and the rainbows it produced.
We also met a lady called Katie who spoke to us in the classroom about keeping safe and not touching matches or lighters. The children learnt a song about it. Can your child sing it to you?
Today, the children have been busy finding out about Advent.
They have also written letters to Santa which we will post on Monday.
Last but not least, we have been practising the songs for our Christmas Worship. We will be sharing our Worship with you on Monday 10th December at 2.15. Please come and join us.