Nyewood CE
Infant School
Smiling, Caring and Learning Together on a Journey with God
Ice!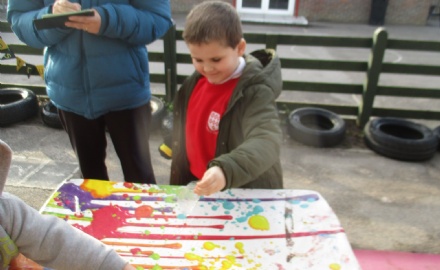 This week the children have loved the ice. They have explored it; discussing the feel of it, using good describing words. They have compared it to warm days. Also, we have talked about what we need to wear when it is cold.
"The ice is melting," said Dario. "Why is it melting?" I asked. "'Cos the sun is melting it."
We also talked about our hands warming the ice. "My hands are warm, so the ice is melting." said Oscar.
The class are hoping for more ice next week! My fingers are crossed! Don't forget to wrap up warm!