Nyewood CE
Infant School
Smiling, Caring and Learning Together on a Journey with God
Noah's Ark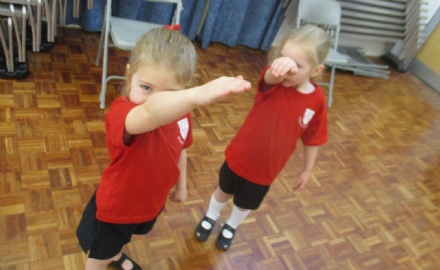 We had PE this week. The children absolutely loved it! We have been learning about Noah's Ark and why God sent the flood. The children worked with a partner, they decided on the animal they wanted to be and how that animal would move. can you guess what they chose?
"The best thing ever!" said Buddy.
"Crocodiles have long bodies and tails and a long mouth." said Dario.
When we were in PE we did a warm up because we have to get some energy." said Olivia.
"I was a rabbit with Mihail." said Oliver.
"Giraffes have long necks." said Mihail.
"I was kangaroos with Emelia. We hopped." said Megan.