Nyewood CE
Infant School
Smiling, Caring and Learning Together on a Journey with God
Amazing Week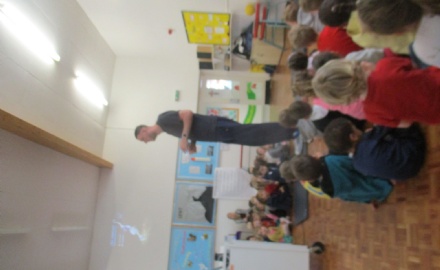 The children had an amazing day on Wednesday, probably one of the best days this year! The children couldn't believe how tall Paul Sturgess was! He is 7 foot 7 inches tall! He was so good with the children and taught them some basketball skills.
"We played Basketball and we bounced it with our right hand." said Emelia.
"I liked playing Basketball." said Michaela.
"He is very tall." said Bella.
"Paul came to our school to teach us Basketball." said Rachel.
"We spin a ball on a pen." said Mihail.
"He spin the ball on his phone." said Elijah.
"He spin the ball on his finger." said Emilia.
"He spin a ball on a ball on his ball." said Dario.
"We bounced the ball around the cones." said Luca.