Nyewood CE
Infant School
Smiling, Caring and Learning Together on a Journey with God
Another term ends!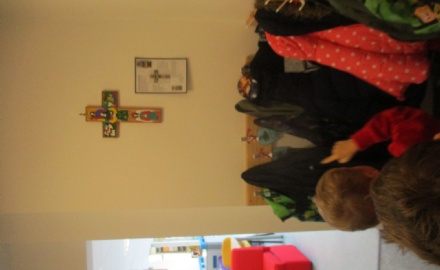 I can't believe another term has come to an end. The children have been so busy, working hard and working independently.
This week the children have enjoyed hunting for crosses throughout the school. They were very quick to find all of them, quicker than me! They noticed lots of the crosses have pictures on them, which refer to a story in the Bible. Some stories we have already learnt about and could retell what happened and some we didn't know and will learn about soon.
I wish you all a good Easter holiday; enjoy the break. I look forward to seeing you all back to school on Tuesday 23rd April, ready to celebrate St George's Day.