Nyewood CE
Infant School
Smiling, Caring and Learning Together on a Journey with God
St George's Day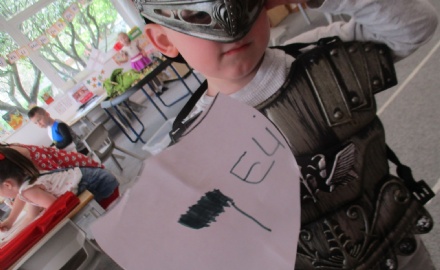 We had an amazing first day back! The children loved dressing up for St George's Day and really enjoyed finding out about George and the dragon. Thanks for the super outfits and costumes.
The week has continued with more dragon making, shield designing and castle researching!
We have made a display of the children's fantastic work so please make sure you check it out on Tuesday next week at Games morning.
"We have been making dragons." said Luca.
"St Georges Day." said Bella.
"First day red and white." said Michail.
"Some people were dragons and some people were wearing white and red." said Emelia.
"We wore red and white cos it was St George's Day." said Michaela.
"Some people were dressing up as knights." said Rachel.
"We had pork pies." said Buddy.