Nyewood CE
Infant School
Smiling, Caring and Learning Together on a Journey with God
World Environment Day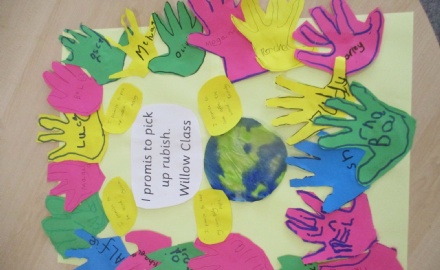 Keeping God's world tidy and clean.
On Wednesday this week, it was World Environment Day. We went for a walk in our school grounds and the children were so good at finding all the rubbish and picking it up. We also collected nature objects for our pictures. The children were really imaginative; Mihail made a pictures of his family as birds, and Luca made 2 aeroplanes.
The children continued to think about how they could look after God's world and what they could do.
"I promise to keep my room tidy." said Alfie.
"I promise to look after the butterflies." said Marley.
"I promise to pick up rubbish." said Emilia.
"I promise to be kind." said Olivia. I asked Olivia, " Why are you going to be kind?" She responded "So people won't be sad."
I love how the children have really thought carefully about how we can look after our world and everything in it.