Nyewood CE
Infant School
Smiling, Caring and Learning Together on a Journey with God
Healthy Lifestyle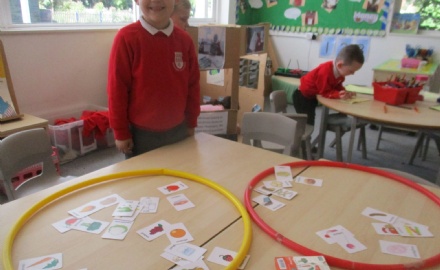 We have had a great week thinking about keeping ourselves fit and healthy. The children have loved doing exercises and timing themselves! We have also talked a lot about foods that are good for us and food that have sugar in them and we only have as a treat.
"Star jumps are healthy because when we do them it makes us fit." said Olivia.
"Some press ups make us healthy." said Emelia.
""I will make you strong, doing exercises." said Elijah.
"Pears are healthy." said Eli.
"If you run then you get more fitter." said Michaela.
"Milk is healthy 'cos it makes your bones grow." said Marianne.
"Watermelon is healthy." said Emilia.
"Sweets are not healthy. You will get poorly if you eat too many." said Rachel.
"Squash is not healthy for us 'cos it's got sugar in it." said Marley.
"Skipping is healthy." said Mihail.