Nyewood CE
Infant School
Smiling, Caring and Learning Together on a Journey with God
Busy busy busy!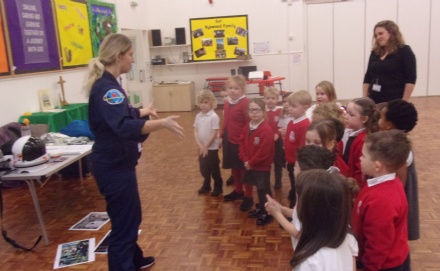 Another great week of learning in Willow Class. The children loved learning more about Space, with Novium coming in. We chatted about what they had learnt afterwards.
"I turned dirty water into clean water. It had a pump." said Sam.
"Olivia showed us how Spacemen walk on the moon. The helmets are heavy." said Grace.
"I saw the helmet and everyone was wearing it." said Sienna.
"I dressed up as an astronaut." said Erin.
"She showed us all the stuff they used in Space." said Zac.
"The sleeping bag, you sleep up right." said Lincoln.
"The people in Space use the same water over and over again." Grace.
"Olivia showed us a picture of the Space Station." said Lincoln.
They are so interested in Space and the planets, that we are going to continue this learning next week.
We have also been looking at teen numbers and remembering the one comes first! Ask your child about a teen number.