Nyewood CE
Infant School
Smiling, Caring and Learning Together on a Journey with God
Cherry Class Blog Post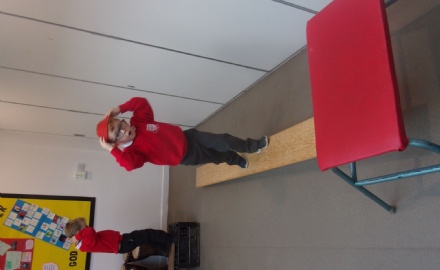 This week we've been talking about how we can keep healthy and what we need to do to stay fit and healthy. "Eat salads," says Cass. "Do press-ups," says Jonah. "Eat vegetables," says Isla. "Do running," says Skyla. "You need to sleep," says Poppy.
We set up an obstacle course to help us do some exercise and explored moving in different ways. We also tried throwing a bean bag to make it land on the tall bench table.
In Literacy we have been listening to see if we can use our phonics knowledge to hear, say and write the beginning, middle and end sounds in simple words. In Maths we have been finding shapes in the spaces around us, recognising similarities.