Nyewood CE
Infant School
Smiling, Caring and Learning Together on a Journey with God
Cherry Class Blog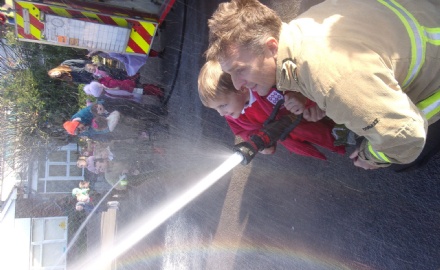 This week we had a visit from the firefighters. On Monday the fire engine drove onto our playground and we went out to see it and all had the chance to squirt water out of the hoses. "I made a rainbow," said Harrison.
On Thursday Katie, from Chichester fire station, came to talk to us about staying safe around fire and things in the home that might hurt us because they are hot. She taught us a great rhyme to stay safe: 'Lighters, matches, never touch; they can hurt you very much.'
We have started to practise our Christmas Nativity - don't forget it's on Tuesday 11th December at 9.30am.