Nyewood CE
Infant School
Smiling, Caring and Learning Together on a Journey with God
Cherry Class Blog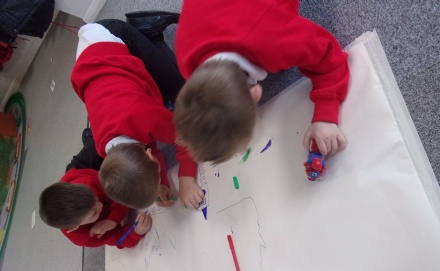 This week we have been practising reading and writing owl words. Kai told us some owl words, "was, no and the."
We have also been working out one more than a number. "One more than five is six," said Oakley. "One more than fourteen is fifteen," Sara told us.
Cass has really enjoyed writing this week. "I writed about my grandma."
Filip told us "I've really enjoyed playing with my friends."
"I've been building a house," said Jonah.