Nyewood CE
Infant School
Smiling, Caring and Learning Together on a Journey with God
Cherry class Blog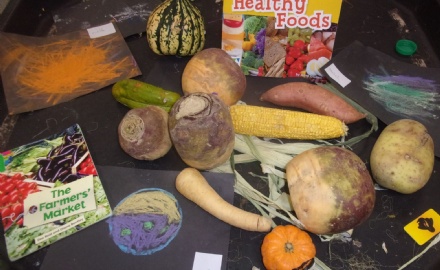 This week we have been looking at lots of different vegetables and fruits and having a go at drawing and painting them.
We have been talking about what we can do to be healthy.
"Apples are healthy," said Amelie
"You need to sleep."
"You have to brush your teeth."
"Do exercise," Matilda said.
Our Year 1s have been learning about physical and human geography, exploring our school grounds to find out what is natural and what has been made by people.