Nyewood CE
Infant School
Smiling, Caring and Learning Together on a Journey with God
Cherry Class Blog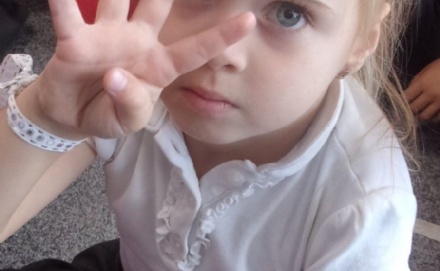 This week our sound of the week is the sound made by the letter 'p'. We have been finding words that start with the 'p' sound and having a go at writing 'p'. Our number of the week is the number 4. Alexia showed us how to make the number 4 with her fingers. "Four fingers." "I'm four," Matilda said.
In our phonics we have been listening carefully to the initial sounds in words to see if we can hear and say them and group them together. In maths we have been counting objects and matching the total with the correct numbers.
Our Year 1s have been scientists this week. They have planted seeds and will grow some in the light, some in the dark, and observe and record what happens.