Nyewood CE
Infant School
Smiling, Caring and Learning Together on a Journey with God
Cherry Class Blog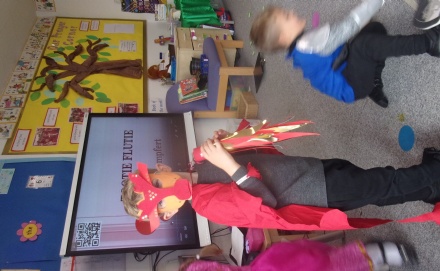 This week got off to a super start with everyone coming back to school dressed up as dragons, princesses, queens, kings and knights; all to kick off our theme this half term. We have been reading 'The Kiss That Missed' and acting out the story. We have been practising writing our names and having a go at sounding out and writing simple words and labels. Our sound of the week is 'd' and our word of the week is 'go'.
In maths we have been exploring 2D shapes, talking about their names and their properties and making shape pictures with them. "It's a square, it's got 4 sides," said Oliver. Gabi got a triangle, "Look 3 sides and 3 corners."
We have also been talking about bonfire night and drawing pictures of fireworks. We have looked at the Hindu Festival of Light, Diwali, and looked at Rangoli patterns and made some of our own.