Nyewood CE
Infant School
Smiling, Caring and Learning Together on a Journey with God
Cherry Class Blog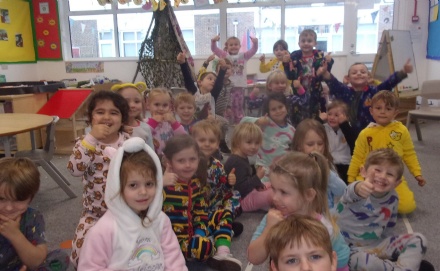 We've had another super busy learning week in Cherry Class. We've been exploring different materials and using them to create textures in our art and design work. We created a class dragon to add to our theme of castles, knights and dragons.
In mathematics we looked at 3D shapes and have been learning names for some of them, such as a cube, sphere and cylinder. We have been talking about what makes them different to 2D shapes. In our writing we have been continuing our talking like a robot to sound out and blend together the sounds in simple words: Rebekah was able to talk like a robot to the whole class ; saying "p-e-n, pen."
The children love making junk models but we are running short of the materials we need. Therefore we are making a plea for you to bring in more stuff tha we could use for junk-modelling: e.g. egg boxes, cereal cartons, plastic milk tops - anything you think the children will be able to use to make models. We do have to be careful about allergies so please nothing that has had nuts in it. Thank you in advance.