Nyewood CE
Infant School
Smiling, Caring and Learning Together on a Journey with God
Cherry Class Blog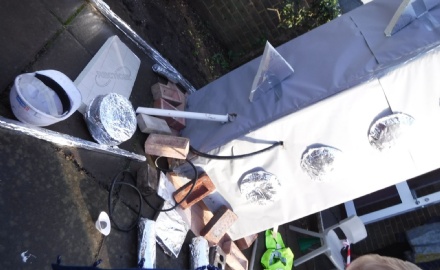 Happy New Year!
We had an exciting start to our new year when we discovered that a spaceship had crash-landed in our school.
'I think the aliens crashed in our playground,' said Joey. Rebekah thought that 'The rocket ran out of fuel and crashed.' Alexia thought 'They are from the moon.'
We have been reading QPootle 5 by Nick Butterworth and hearing about the alien's adventures on earth.
We've also been looking at how to stay safe on the internet.
Our Year 1s have been finding out about Neil Armstrong; Toby discovered that 'He was an astronaut.' Mason found out that 'He landed on the moon.'