Nyewood CE
Infant School
Smiling, Caring and Learning Together on a Journey with God
Cherry Class Blog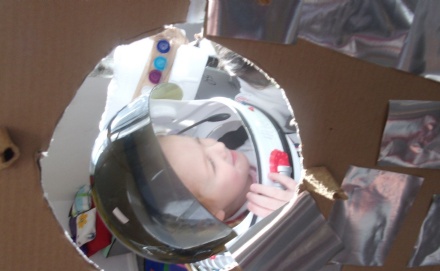 We've been exploring space this week and had a visit from the Novium Museum. They showed us what astronauts have to do on the International Space Station and we got to see a video of what the earth looks like from the space station. The highlight for the children was trying out the astronauts' equipment.
In class we built a rocket and dressed up as astronauts. 'I'm going to see aliens,' said Olivia. 'I'm going to space,'Dorothy told us and set off in the rocket we made. 'I'm Neil Armstrong,' said Noah, 'I'm going to the moon.'
We've also been learning to write curly caterpillar letters c, a,o,d,g,q,e, s and f. In maths we have been counting things, such as Numicon.