Nyewood CE
Infant School
Smiling, Caring and Learning Together on a Journey with God
Cherry Blog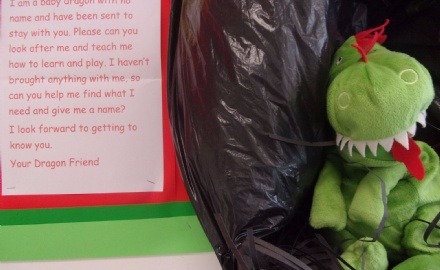 A Dragon arrives in Cherry Class.
This week has been a very eventful week back after the holidays! A dragon has arrived in our class with a letter asking us to look after it and give it a name. The children decided to call the dragon Thunder and have been showing Thunder what they do during their learning time. Thunder came with us to our celebration Worship today and was given a certificate welcoming the dragon to our class.
In Maths we have been exploring the numbers 1 to 6; recognising them, ordering them, writing them and counting out objects to match the numbers. In Literacy we have been talking and writing about what Thunder needs.