Nyewood CE
Infant School
Smiling, Caring and Learning Together on a Journey with God
Cherry Class Blog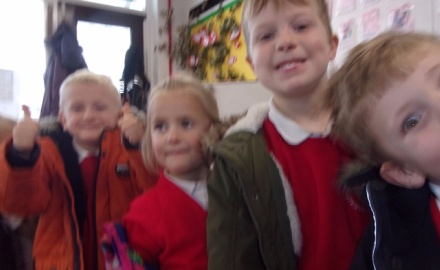 How are you feeling? "We're happy, it's fish and chip Friday."
We have been talking about feelings this week. We discussed how we were feeling and why we felt that way. We looked at pictures of people and talked about how we can tell how they are feeling; "She's really happy because she's smiling," said Lacey-Lou; "She's angry, she's showing her teeth," Archie commented.
In Literacy we read 'The Kiss That Missed' and started to re-enact the story using small world characters to help.
In Maths we explored combining two groups of objects and working out how many there were altogether.