Nyewood CE
Infant School
Smiling, Caring and Learning Together on a Journey with God
Welcome to Oak Class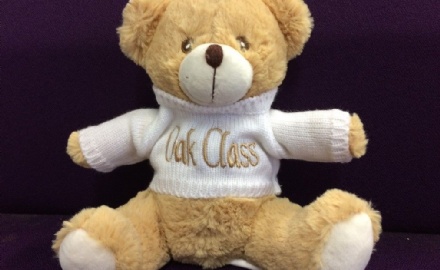 Welcome to Oak Class! We have been impressed with how well the children have settled into their new Year 1 setting and they have been receiving many dojos for their behaviour, their learning, their helpfulness and their thoughtfulness. Well done!
In English we have been retelling the story of 'The Gruffalo' and acting it out using masks, puppets and pictures to help.
Our phonics lessons have got off to a good start giving the children opportunities to practise their skills of sounding out words. Hopefully they are confident doing this when reading to you at home. Thank you for your comments in the reading diaries, they are very helpful. We hope to have heard all children read by the end of next week but in the meantime they are able to change their books as often as they need to.
In Mathematics we have been practising counting on and then back again using our fingers, number cards, counting toys and even our bodies to help. Counting on is definitely easier but if you find any opportunities to practise doing a countdown together then it all helps.
Miss Wells asked all the children in assembly to think of something that they would like to get better at this year and the children have written their ideas on a special leaf in class. You could ask them what this is as some of them are things they can practise out of school - such as riding a bike without stabilisers.
The children were introduced to our special class teddy today – "Oakley". He watches out for children who are being kind and friendly, who are being thoughtful and whom he thinks would take good care of him and chooses one of these children to go home with each night. When he comes home with you they can write a little about something special they do together in Oakley's diary and stick in a picture if they want to. If you do decide to take a photo please remember not to include your child's face as this is a book that we will be passed all around as Oakley goes on his travels.
We look forward to seeing you all again next week for more Gruffalo adventures!