Nyewood CE
Infant School
Smiling, Caring and Learning Together on a Journey with God
The Learning Journey goes on . . .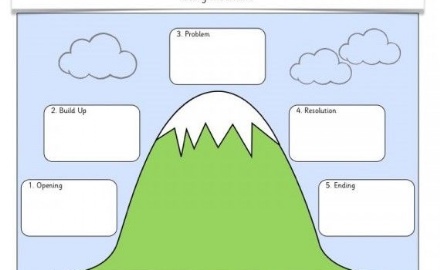 When we think about the children's learning in our school we think of ourselves as being on a Learning Journey and we try and ensure that the children are taught all the skills and knowledge that they will need to equip them for the journey ahead. This week in Oak we have been continuing along our Learning Journey.
In Mathematics we have been consolidating the children's understanding of addition and subtraction, making sure they are confident using the language involved and thinking of different ways we can solve addition and subtraction problems, (the more practical the better!). We played the Splat game: 10 balls of playdough, splat 6 of them - how many will be left? Coin thief: I had 10 big pennies and the quietest most careful children took it in turns to see how many they could take away whilst the rest of us covered our eyes and counted back from 10. Buying two things in our class shop: How much will it cost? Through all of these and many more fun activities we have been encouraging the children to talk about and begin to record what they have found out. We want them to be confident recognising and using the signs + , - and =. Perhaps you could try writing some number sentences at home together, e.g. I have 5 teddies, 3 hide under the duvet - how many are left? Write the number sentence together 5 - 3 = 2. (Change the numbers to suit your child). Or play games with 2 dice and work out the total and show how you could write it, e.g. 6 + 5 = 11. Next week we will continue with this journey and consolidate these new skills and apply them to new problems so they are confident with these calculations and ways of working them out.
In English we have built upon the children's story telling skills and given them lots of different opportunities to act out stories then used this to help them understand the structure of stories. With each story we have encouraged them to consider how the story begins, how it builds up, what the problem is, how it gets resolved/ sorted out (the resolution) then how it ends. We used the image of a story mountain to help show all these stages. When you are reading stories together at home see if your child can work out which bit of the story fits into each section. We will be using these story mountains next week to help the children write their own stories.
The Learning Journey in Science has been all about plants this half term and having shared with us what they believe plants need to grow. Next week they will be putting their ideas to the test in an investigation that they have planned in groups. We look forward to learning from the results.
In Design Technology (DT), we have been designing and beginning to create our own peg puppets, most are on a super hero theme. Next week they will have the opportunity to complete these, selecting different tools and materials to finish them in the way they have planned. Then, to complete that Learning Journey, the children will get to evaluate their peg puppet and see how satisfied they are with the end result and whether they were able to follow their plans or had to modify things along the way.
In PE we have been developing our Gymnastics skills to include using apparatus, so the children have been learning how to move the apparatus (mats and benches this week), safely together in their teams. Now they know how to do it we can build upon this each week, exploring different ways of travelling and balancing at different levels.