Nyewood CE
Infant School
Smiling, Caring and Learning Together on a Journey with God
Riddles and Red Noses . . .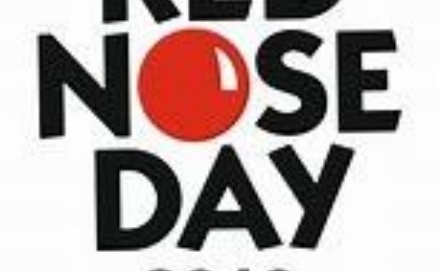 The children enjoyed a very funny worship for Red Nose Day as each class shared their best joke with the rest of the school. We had some interesting contenders. Here are three of our funniest:
"Why did the boy throw the butter out of the window?"
"He wanted to see the butterfly!" - Max.
"What do you get if you mix a helicopter with a jelly?" - "A Jelllycopter!" - Emma.
"Knock knock" "Who's there?" "Granny" "Granny who?"
"Knock knock" "Who's there?" "Granny" "Granny who?"
"Knock knock" "Who's there?" "Aunt",
"Aunt who?" "Aren't you glad I got rid of all those Grannies!" - Francesca.
Thank you for supporting this special day.
In English this week Oak class have been gearing themselves up for writing riddles. They were very good at reading riddles and working out what they were all about.
They are also good at thinking up ways of describing objects using as many senses as they could.
They showed us that they recognise when things are fair by sharing things out equally in Mathematics. Next week we are going to have a go at dividing things into fractions - halves and quarters.
We have paired all the children up with a reading buddy giving them more opportunities to read out loud to others and the children are responding well to this. Please continue to read as often as you can with your child at home and remind them to bring their bookbags into school every day.
I went to stick in their new spellings and update the reading stamps this week and quite a few children didn't have their reading diary with them for me to stick the spellings into. Instead their spellings would have just been a small piece of paper to stick in at home. We will revisit these spellings on Thursday and see if the children have managed to learn them. Please have a look at these with your child and give them the opportunity to practise them at home.