Nyewood CE
Infant School
Smiling, Caring and Learning Together on a Journey with God
Have you seen the Gruffalo?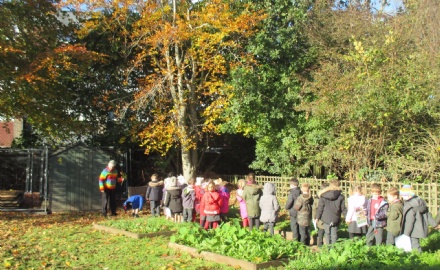 Would you believe that the Gruffalo visited our school? He left lots of clues around our nature area but noone has actually seen him...have you?
We made wanted posters to warn people and advise them to look out for him. We used adjectives to describe him, as it was important for people to know what he looks like. Can you tell your grown up at home what an adjective is?
We are now 2 weeks into our topic and there is still no sign of him!
Whilst we are waiting for him to be found we have been very busy making Gruffalo crumble. It was delicious! In fact, it tasted so good, we wrote a set of instructions to let others know how to make it.