Nyewood CE
Infant School
Smiling, Caring and Learning Together on a Journey with God
Hawthorn Took a Stroll in a Deep Dark Wood...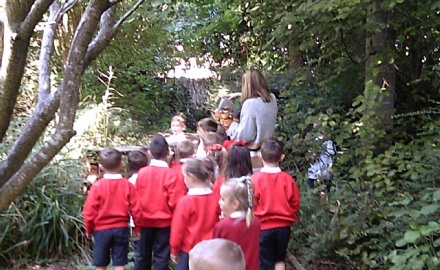 They say that time flies when you are having fun and I think that I can speak for all of us in Hawthorn Class when I say that that phrase is most certainly accurate! I just cannot believe that we are two weeks in to the autumn term already.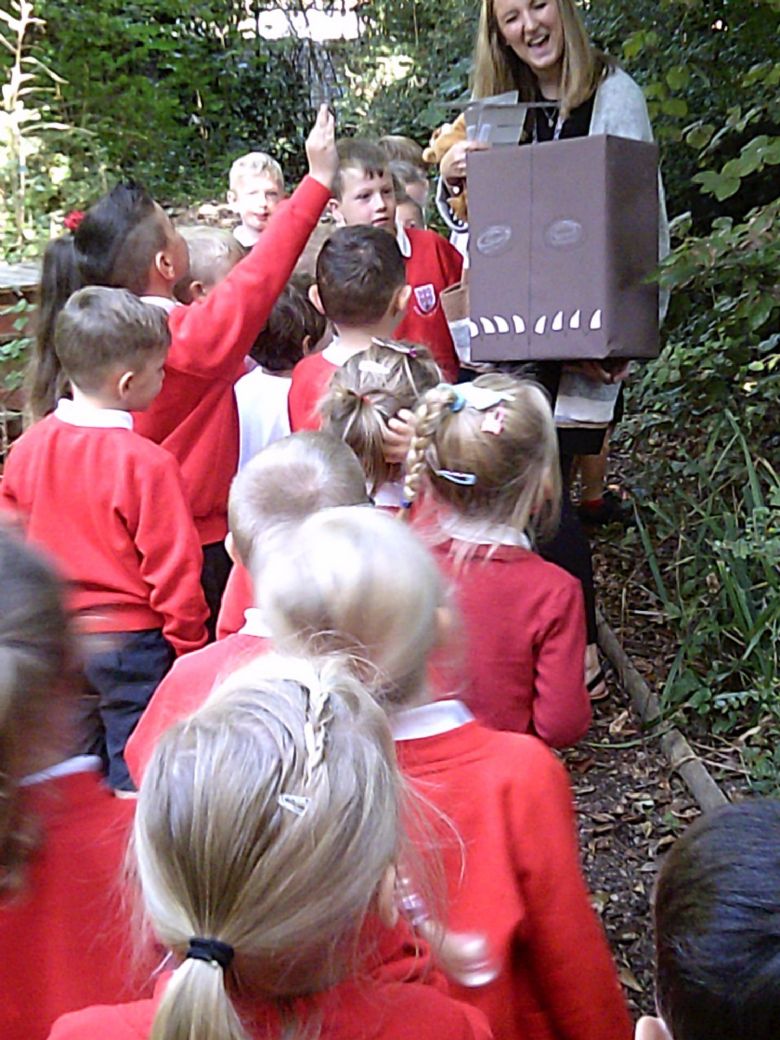 This week in Year One, we had a 'Terrific Take-Off' for our Julia Donaldson topic. Each class went on a Gruffalo hunt in the Conservation Area and found parts of the Gruffalo! In Hawthorn Class, we found:
· Orange eyes
· Knobbly knees and turned out toes
· Terrible tusks and terrible teeth
The whole of Year One came together in our shared area to build the Gruffalo. Why not ask your child what other features the Gruffalo has?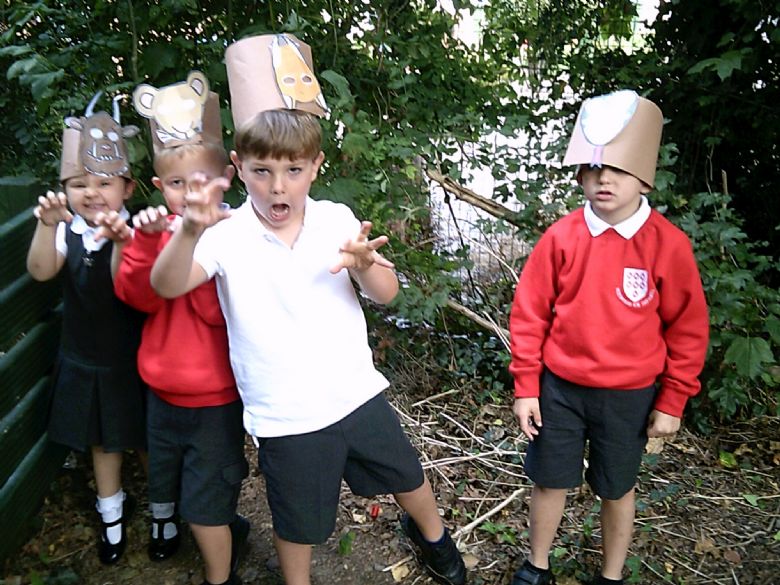 In Mathematics, we have been practising making two-digit numbers. To help us, we have enjoyed using Dienes and Numicon. We have learnt that when using Dienes, a long stick is a ten and a cube on its own is a one.
One of our children gave Felix the Fox a makeover this week! We could not stop laughing at the bow in his fur – it just suited him so much!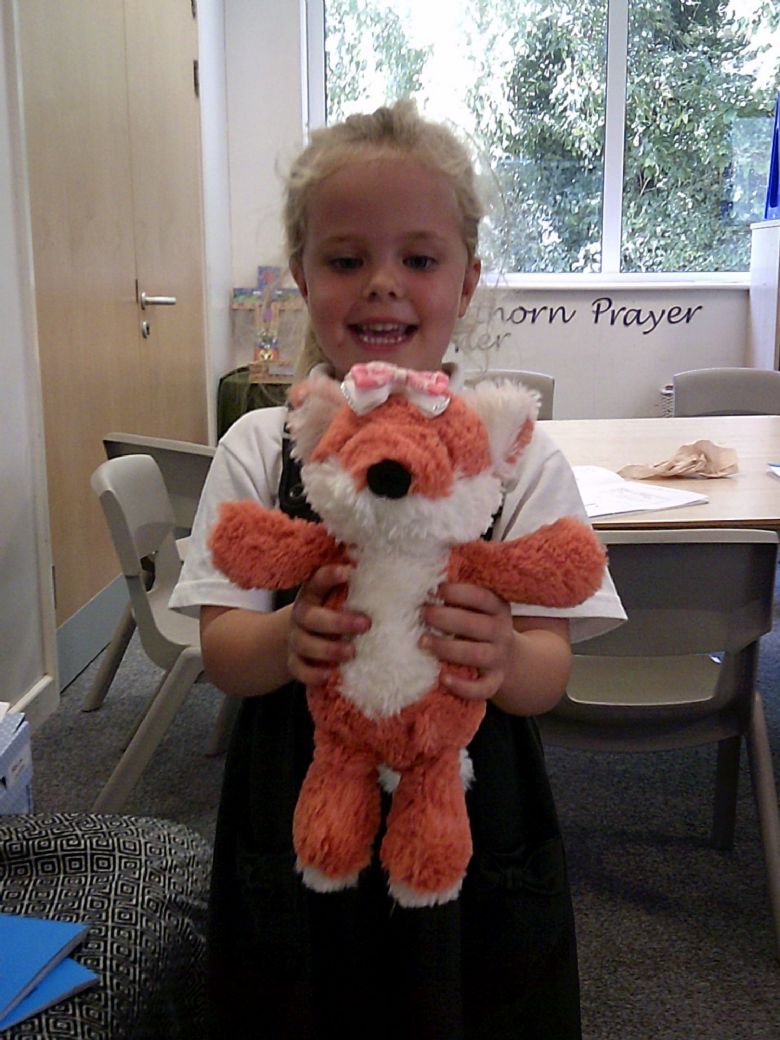 Let's keep working hard Hawthorn Class! We really have had a fantastic week - well done!