Nyewood CE
Infant School
Smiling, Caring and Learning Together on a Journey with God
Weeks 10 and 11...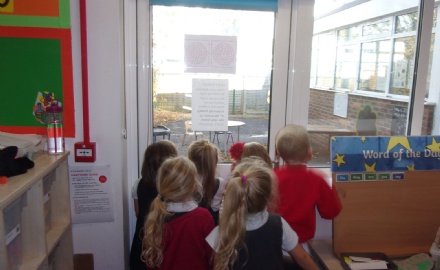 Week 10
On Monday, we came into the classroom to find an envelope by the door. It was from the witch in Room on the Broom and she was warning us that the dragon from the story had escaped and was hungry to eat another witch! We discussed what we could do to warn everyone else and we decided that it would be a good idea to create 'Wanted' posters. So, in our English lesson that day, we worked in groups to produce various different 'Wanted' posters. Throughout the rest of the week we thought about adjectives we could use to describe the dragon and how we could put our words into sentences.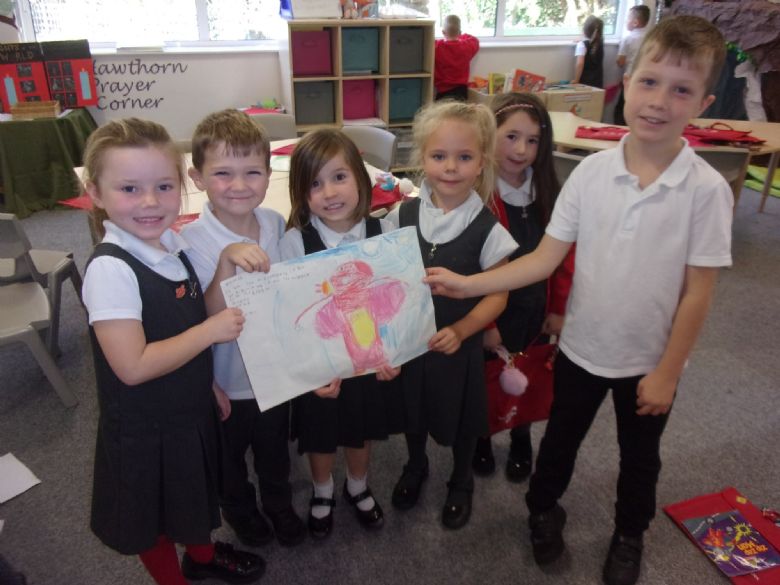 Ever since the witch sent us her letter, we have spent a lot of time looking for clues as to where the dragon might be. Some of us are absolutely sure that we have seen him on the playground and it is rumoured that he has been sighted at a few of the children's houses!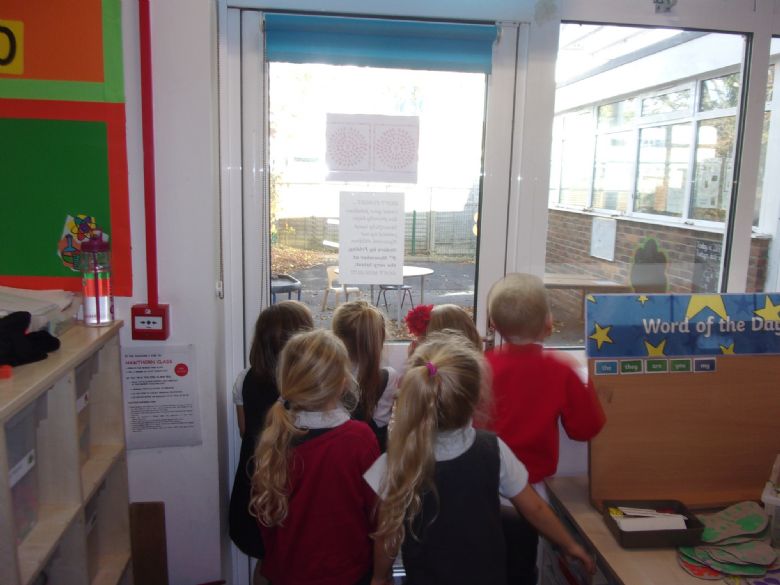 In Mathematics we have been adding and subtracting one and two digit numbers up to 20. It has been great to explore so many different number sentences and we have loved the challenges we have been set!
On Friday it was Children in Need and in order to raise money, we all came in dressed up as what we want to be when we grow up. All of the children in our class made such brilliant efforts and clearly have some lovely aspirations! From nurses to rock stars, laboratory chemists to 'daddies', from teachers to footballers and everything in between. It was lovely to see the children in such high spirits! Thank you all for your Children in Need donations and for your efforts.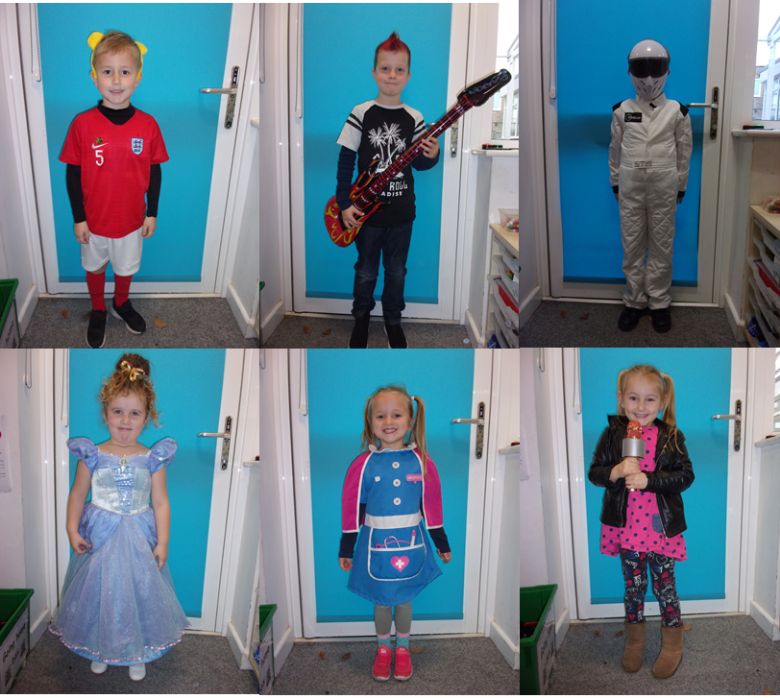 Week 11:
Monday this week brought us yet more excitement. When we came in from playtime ready for our English lesson; we suddenly spotted that at the back of the classroom there were muddy dragon footprints on the table. Next to the footprints was our letter from the witch... which had been burnt! The dragon must have been into our classroom whilst we were outside playing! That was it for Hawthorn Class; we knew that we needed to catch the dragon once and for all! All week long we have been working on our writing skills and we have all now created our very own dragon 'Wanted' posters.
In Mathematics, we have been learning to solve one step addition and subtraction problems. Some of us have been trying out word problems, which are tricky, but we love a challenge! Some of us have been working on missing number problems, which we have all done really well at! We have all really enjoyed Mathematics this week and we worked hard in the lesson every single day.
We have been practising hard for our Nativity this week. We are getting really good at the songs now and I am sure that the catchy tunes will remain in our heads long after Christmas passes! Why not ask your child what their favourite song from our Nativity is?
On Friday we were allowed to wear our own clothes to school! It was really exciting being in our clothes from home! Thank you all for your kind donations for the school's Christmas Fair (which is being held next Friday).
What an exciting two weeks we have had! Have a lovely weekend and I will see you all on Monday!
(If you happen to find any straight or Y-Shaped sticks over the weekend, the Year 1 team would be hugely grateful if you could drop them to us! Thank you.)