Nyewood CE
Infant School
Smiling, Caring and Learning Together on a Journey with God
ZooLab Visit and More!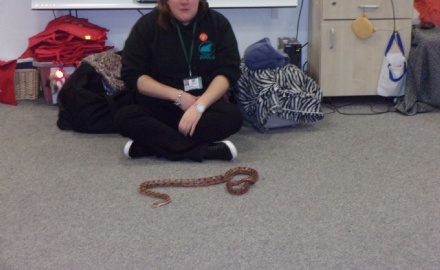 Monday morning set the tone for yet another fantastic week in Hawthorn Class, as we were visited by Heather from ZooLab. Heather brought 5 animals with her and we were lucky enough to meet all of them!
We met Alan the Giant African Land Snail: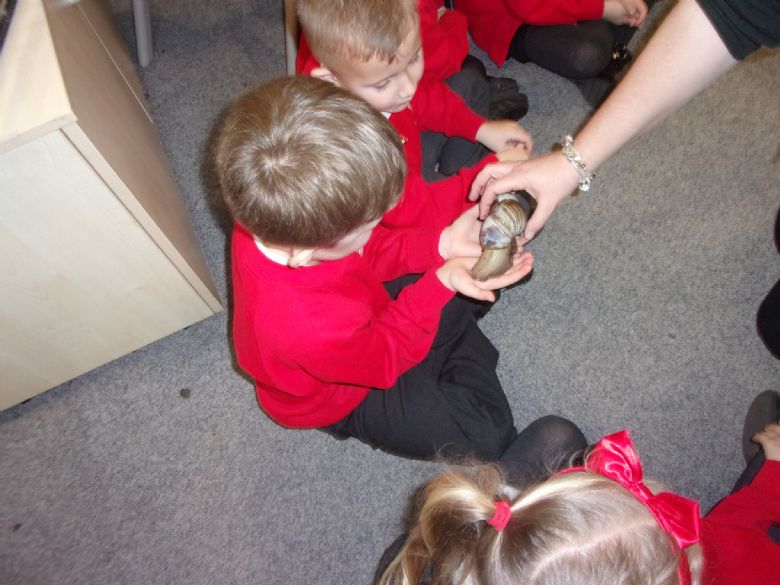 Tilly the Tarantula: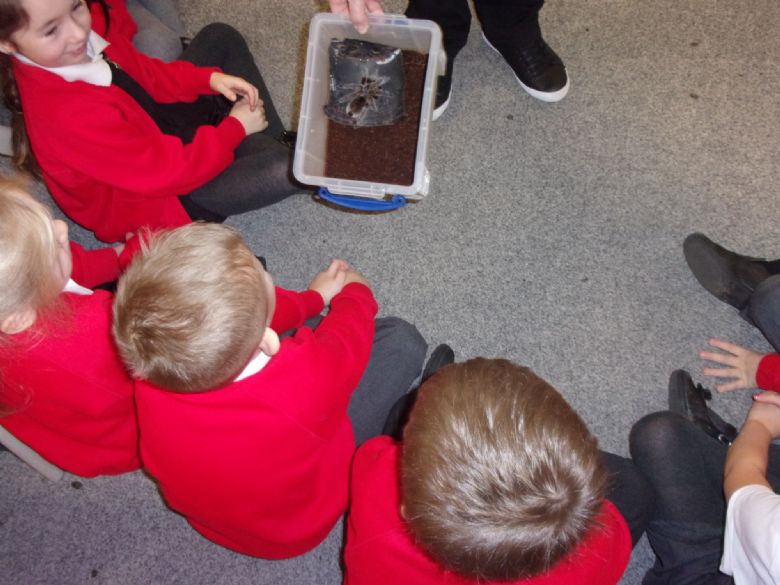 Cuthbert the Cockroach:
Saturn the Corn Snake: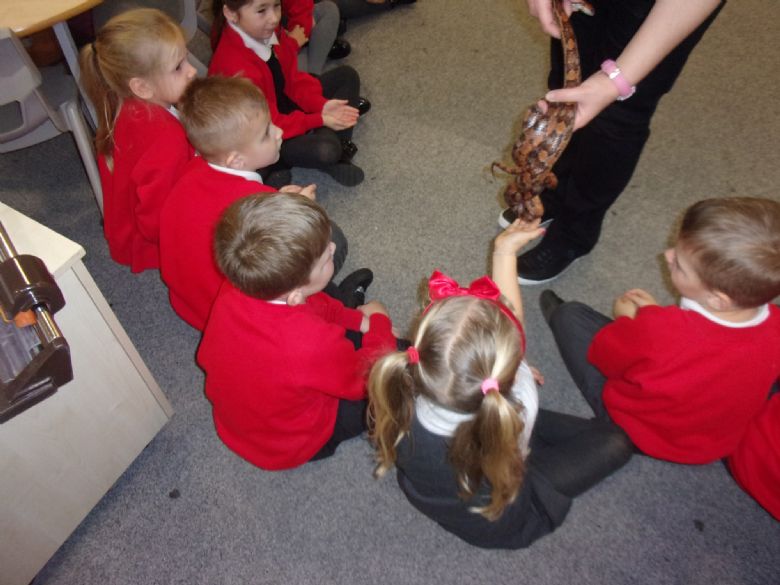 Perry the Guinea Pig: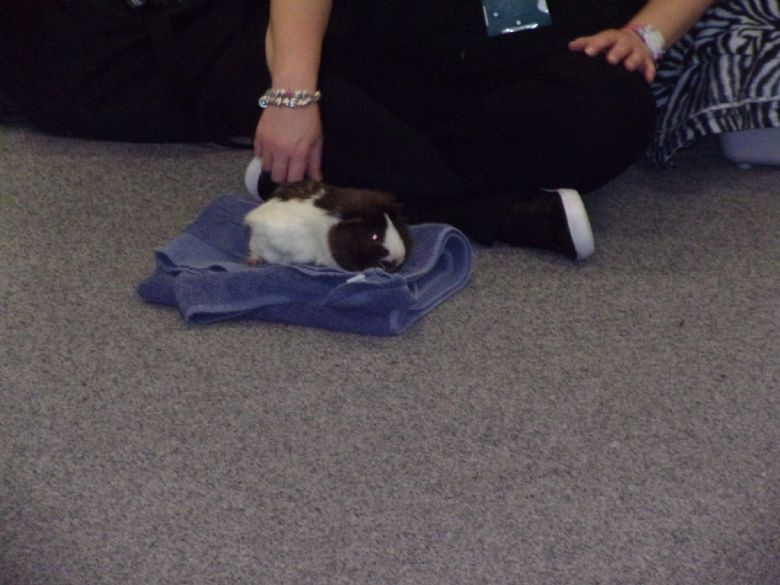 We met a mammal, a reptile, and a minibeast. We met an omnivore, a herbivore and a carnivore. One of the animals was nocturnal...
We continued to learn about classifying animals in our Science lesson this week. Why not ask your child if they can classify the animals we met into their groups?!
Our special visitors have inspired some lovely writing:
The snail was slimy. The guinea pig went in his cage. The snake was cold. The cockroach was tickly. The tarantula was asleep. The tarantula is hairy.
In Mathematics this week, we have been learning about place value (tens and ones), practising our numbers from 0-40, both forwards and backwards and we have been learning to count on from any given number within this range. Why not try these things at home?
Year 1 are currently looking for parents who would be free and willing to come in to help us listen to readers. If you are able to help us, please speak to any member of the Year 1 team. Thank you very much!