Nyewood CE
Infant School
Smiling, Caring and Learning Together on a Journey with God
Our Fabulous Friday Snow Spectacular!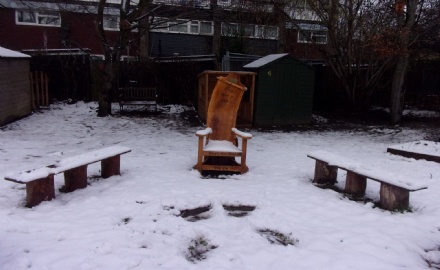 Another wonderful week of learning and fun ended in the most exciting way! We all woke up to snow on Friday morning!
The snow was too much of an amazing opportunity to miss making the most of, so in worship, Miss Wells told us that we would be having a whole school snowman building competition! Every class was to build a snowman and the winner with the best snowman would be announced on Monday. We all bundled up in our coats, hats and gloves and dashed out to the field to find the best snowman building spot.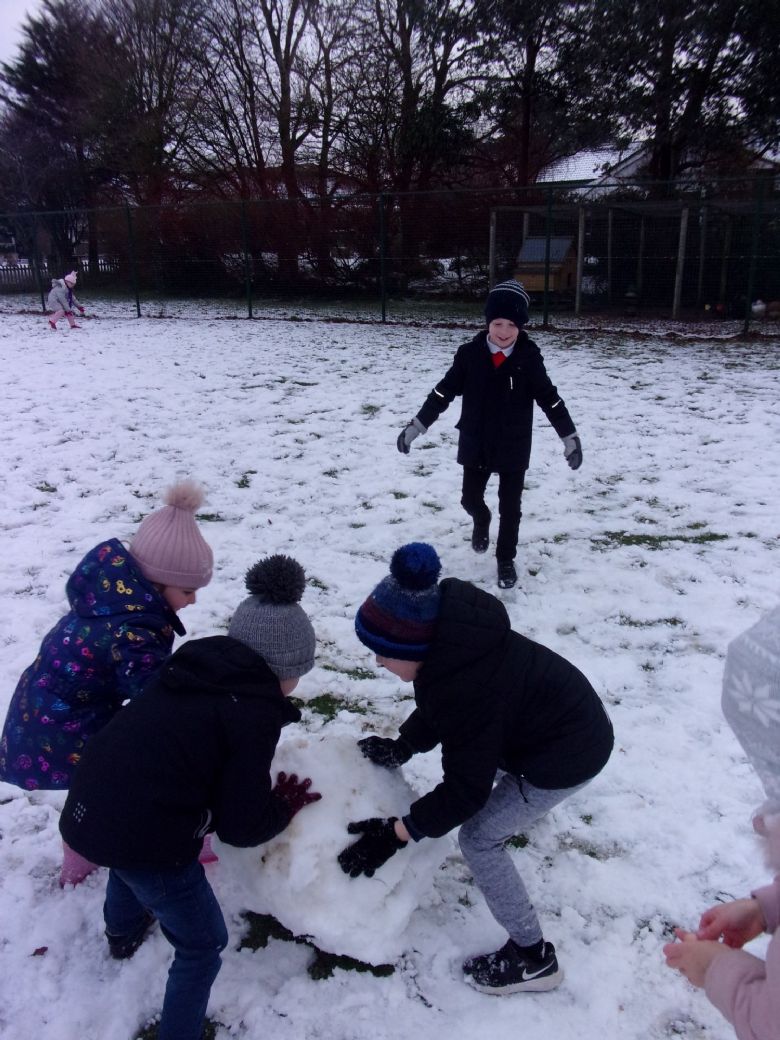 It took teamwork, perseverance and patience...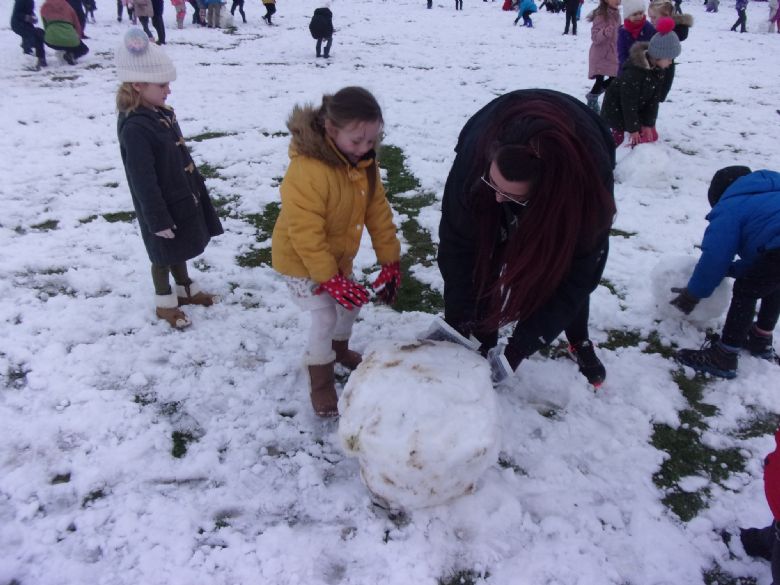 And a little bit of understanding how to make the ultimate snowball!...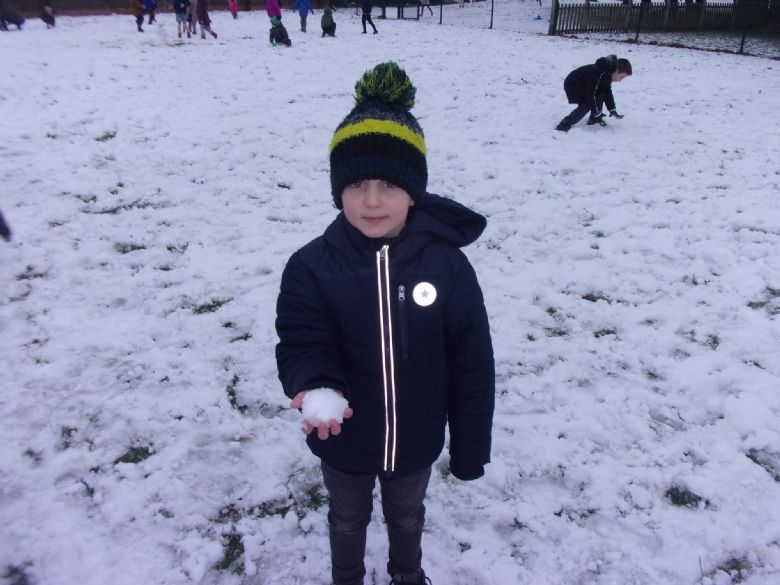 But finally our snowgirl was complete! Mrs Slingo proudly signed our class name beside her...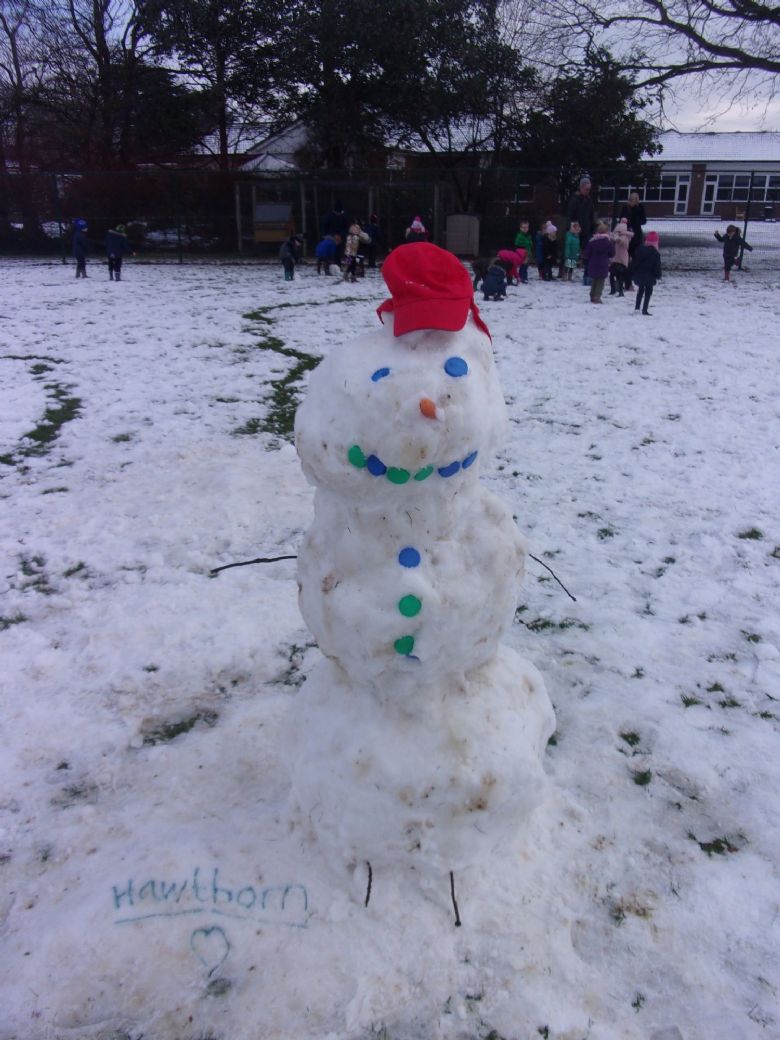 We gave her the perfect name...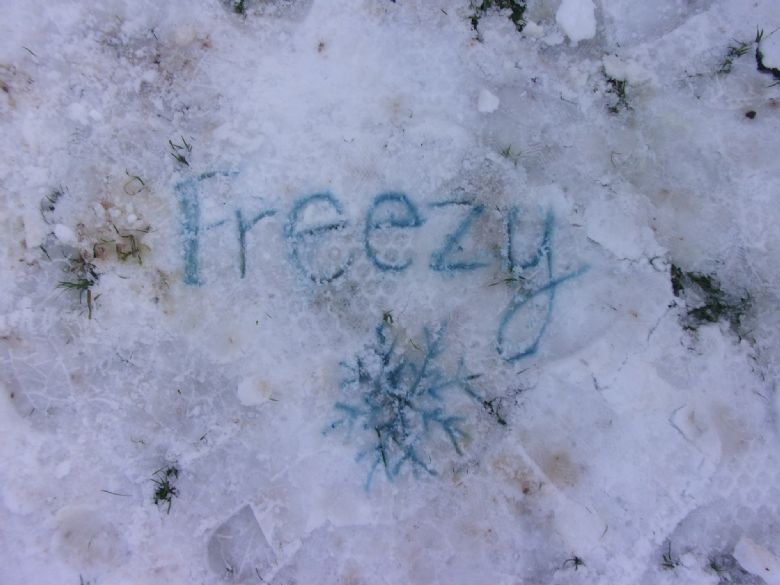 She sported a gorgeous Nyewood hat, lovely eyelashes and a carrot nose...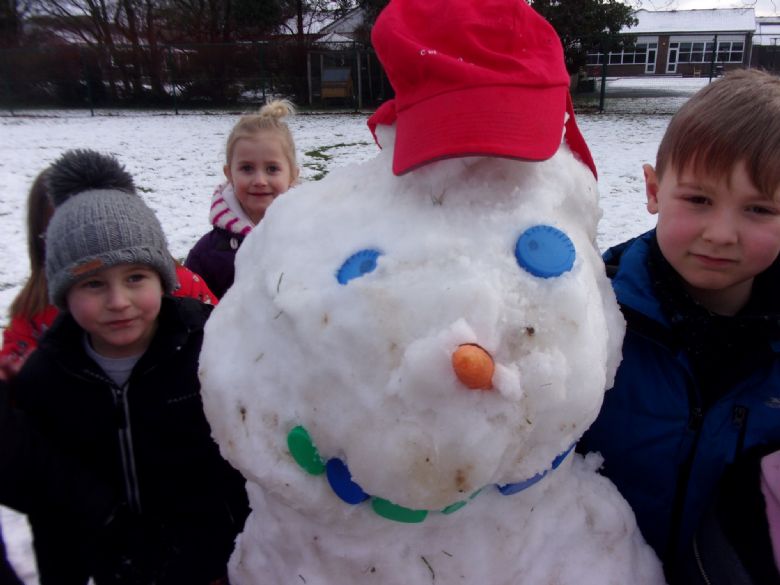 All of us absolutely adored Freezy!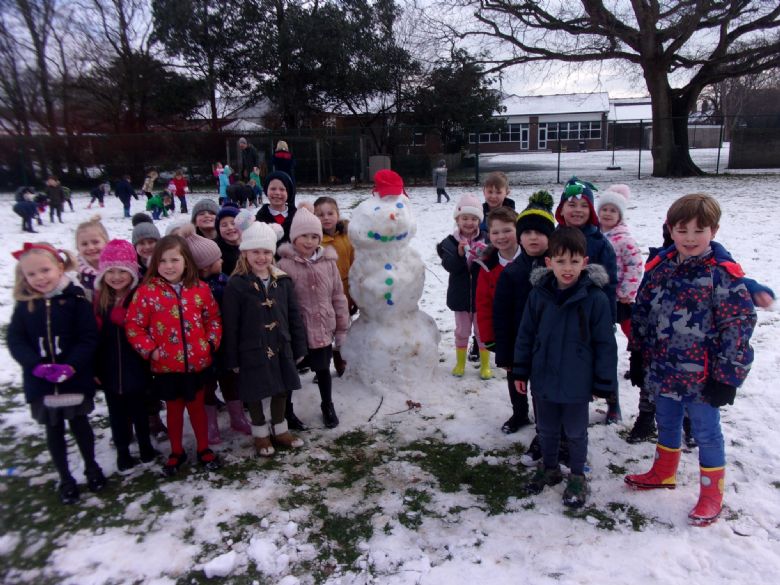 Even Miss Faulkner and Mrs Slingo couldn't resist a photo with their new friend!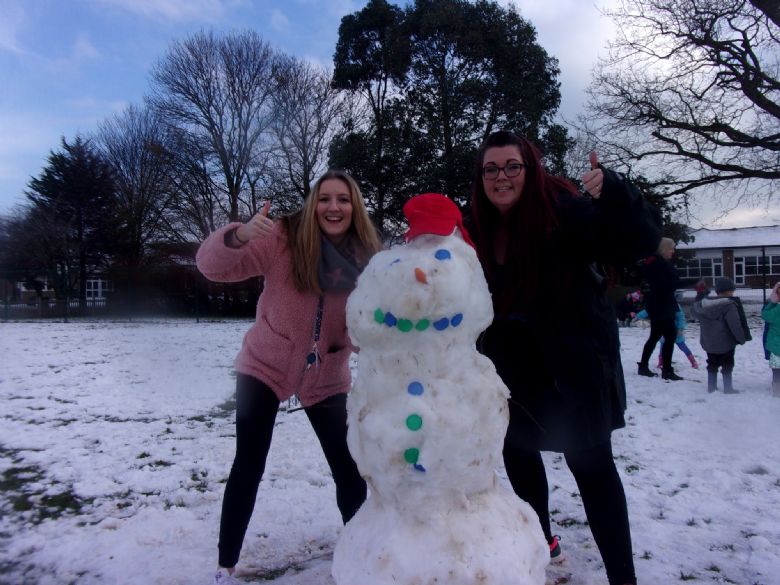 All of that fun in the snow made for a class full of children who were ready to learn. We completed our amazing non-chronological reports on various native nocturnal animals (why not ask your child to tell you about their report?) and we read and visualised another chapter of "The Owl Who Was Afraid of the Dark". What a fabulous end to a fabulous week!
Year 1 are currently looking for parents who would be free and willing to come in to help us listen to readers. If you are able to help us, please speak to any member of the Year 1 team. Thank you very much!