Nyewood CE
Infant School
Smiling, Caring and Learning Together on a Journey with God
Football and Challenges!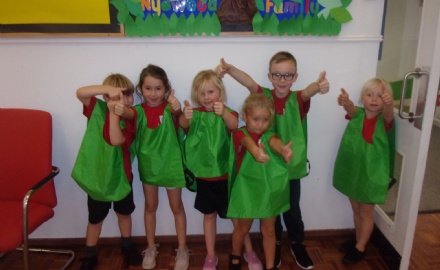 'In maths, we have been working on different subtraction challenges. We wrote the number sentences in our books and used different equipment like multi-link and dienes to solve them. Some of us even tried 'Hot Red' challenges!
We had lots of fun playing football on Friday. Unfortunately, it was too wet to play outside but we still used our skills inside!
In writing, we have been planning our own version of Stanley's Stick. We chose our own type of plan and thought about the different parts of the story we wanted to change. Then we went back and added adjectives!
In science we planted our plants. We are going to see what they need to live by taking away different things like water, light and soil.