Nyewood CE
Infant School
Smiling, Caring and Learning Together on a Journey with God
Look at our creations!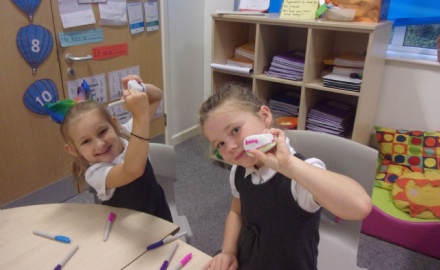 On Monday we had a special visit from Saltwater Creations. She told us all about how she was scared of the sea but was very brave and tried surf boarding. She told us to always be brave, face our fears and try new things because we might love it! Then we decorated special pebbles with a kind message on to make ourselves or other people happy.
In maths we have been learning to find the difference. We have been using numberlines to help us count back.
In writing we have been writing our own version of Stanley's Stick. We used our plans to help us to write a full story using all of our writing skills. Some of us even used a dictionary to edit our spellings.
In reading we have been learning about the skill questioning. We have been asking questions about characters and have been thinking about what the answers could be.