Nyewood CE
Infant School
Smiling, Caring and Learning Together on a Journey with God
Children in Need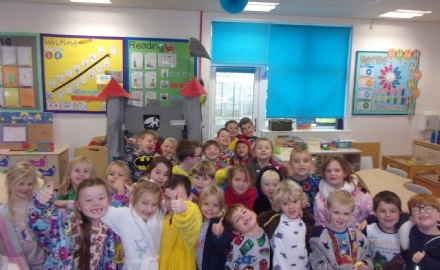 Children in Need
It was really funny to see everyone in their pyjamas.
Some of us chose to write our own acrostic poems. We wrote this one as a class about Children in Need.
Spots are Pudsey Bear's favourite!
Pudsey loves children.
Our school is celebrating!
Thank you for joining in too.
Smile like Pudsey.
We also completed maths challenges, wrote about Pudsey and decorated our own Pudsey Bears!
At the end of the day we celebrated all of the money that was raised and the competition entries and the winners received wrist bands!