Nyewood CE
Infant School
Smiling, Caring and Learning Together on a Journey with God
Crash at Nyewood!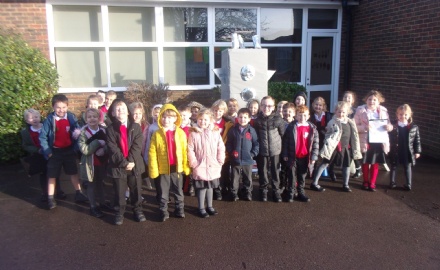 On Tuesday, we arrived back at school to find a rocket crashed on our playground! We went out to investigate with clipboards, cameras and ipads. It was very exciting! We drew lots of pictures and thought about where it might have come from.
Then we read a book called QPootle5. It is all about an alien who crash lands on earth and needs to find a way to fix his spaceship. We acted out parts of the story.
In history, we have been learning about the famous astronaut Neil Armstrong. We watched videos of the moon landing and talked about what it might be like to walk on the moon.
In mathematics, we have been counting in 2s, 5s and 10s, starting from different numbers. Some of us even started to count in threes!
In gymnastics we have been doing some great balances in pairs!