Nyewood CE
Infant School
Smiling, Caring and Learning Together on a Journey with God
Rainbow Theatre and Jack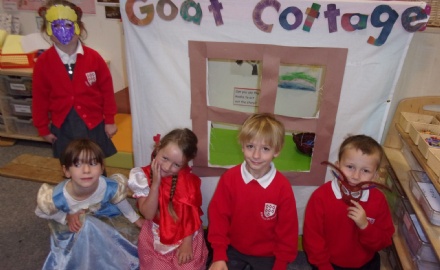 We had a very exciting week when the Rainbow Theatre came in to perform different stories! They were really funny and we loved watching them. We also got to dress up as a story character.
Asa – "They came in and told us stories"
Ben - "My favourite story was the three little pigs because I was one of the actors for it"
Emily – "I liked dressing up as Belle"
Nathaniel – "I liked the Billy Goats Gruff because that's my favourite story"
Joey – "People were helping to tell the story"
…. "I really liked it when he acted out as baby bear in Goldilocks"
…. "I liked The Three Little Pigs"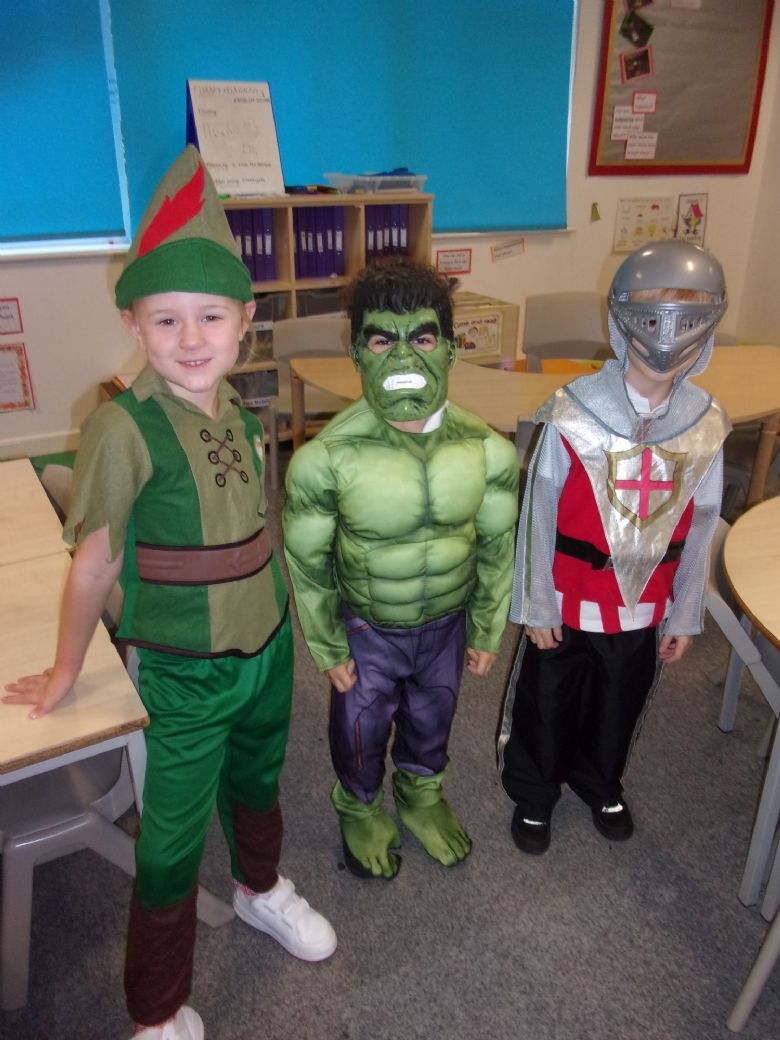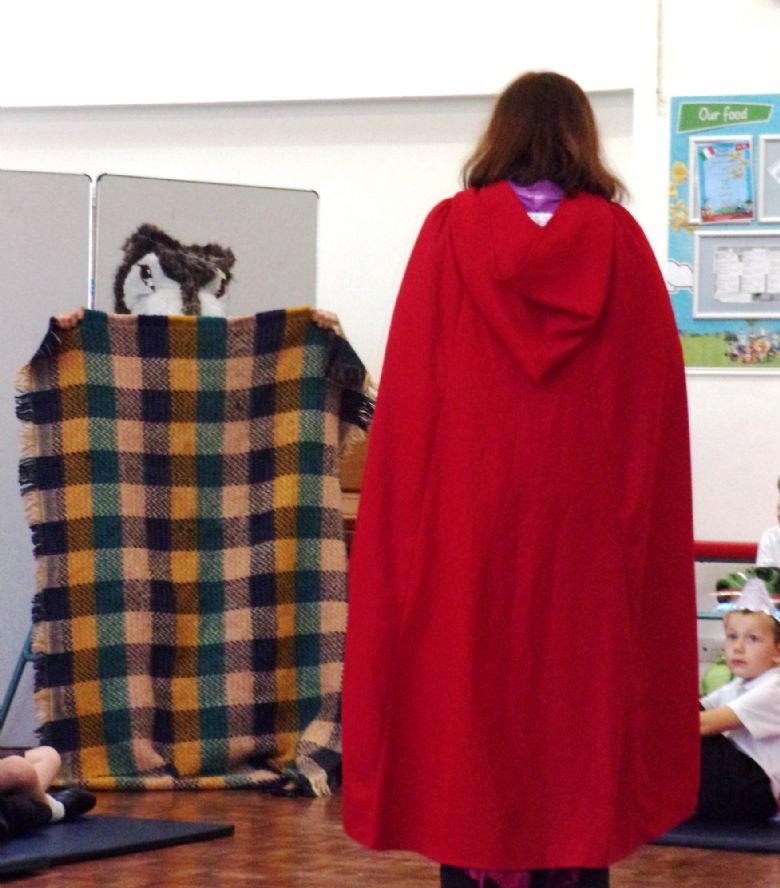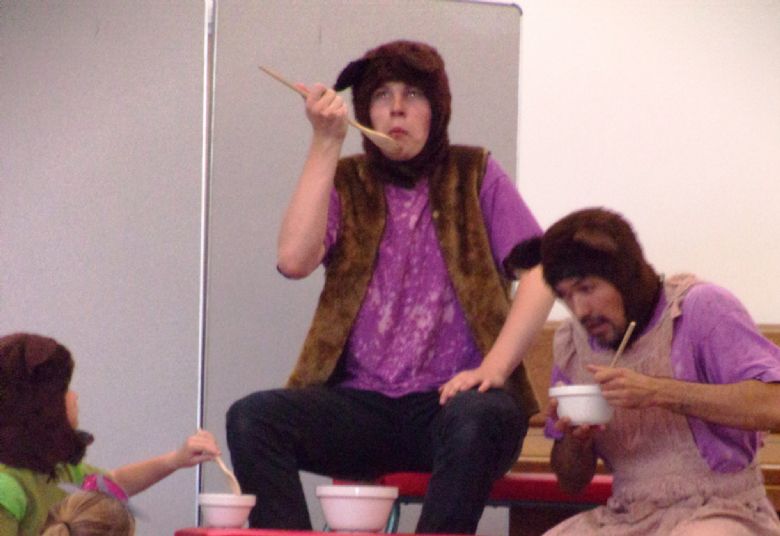 The following day, we had another unusual day when we found something strange in our Year 1 outside area…..
…. "There was a mess outside!"
…. "There were giant footprints!!!"
Harry – "Jack left us a nice letter."
Henry – "Jack left his magic beans."