Nyewood CE
Infant School
Smiling, Caring and Learning Together on a Journey with God
All Aboard!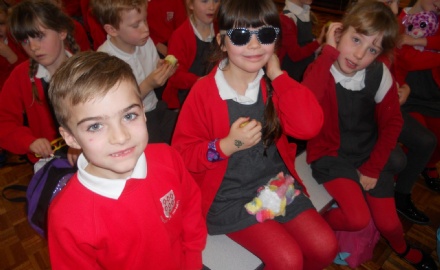 This week in Year 2 we had our terrific take- off and started our new learning. It has been lots of fun!
On Monday we came to school with a bag packed ready for a trip. We went through security and then got on board the plane to Paris. On the journey we saw lots of famous landmarks including Big Ben and the Eiffel Tower. When we finally arrived, we stopped at a French bistro for some snacks. We tried baguette, croissants, grapes and our favourite was the brie cheese. With the help of Google Maps we then took a stroll around the streets of Paris and even took a ride in a boat down the River Seine.
This week we have been using our reading lessons to use books and a safe internet site called Swiggle to find out facts about Paris. Did you know the Eiffel Tower is over 300 metres tall!! We have put all our newly learnt facts into our very own book about Paris.
In English we have been looking at different persuasive texts and what features they use, to try and convince us to do a particular thing. We are going to use this learning to help us write our own persuasive texts next week.
In Mathematics we have been recognising coins and combining different amounts. We are now confident in using coins and understand that 100p makes £1. See if we can show you our money knowledge with some coins at home.
We are really engaged and enthusiastic about our new learning and we look forward to sharing it with you.
Hazel Class :)