Nyewood CE
Infant School
Smiling, Caring and Learning Together on a Journey with God
Plants, peace and perfect writing!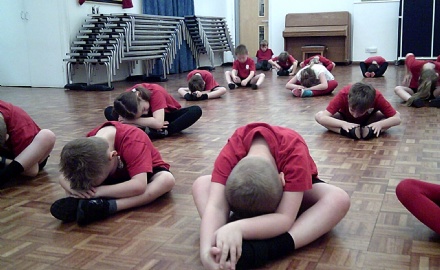 We have been doing lots of hard work this week which has meant we have produced some amazing work!
We started the week with a PE lesson that was great fun. We have learnt a peaceful stretch sequence and an energetic warm up to music this term which we complete before every PE lesson. We really enjoy doing this and have become experts. See if we can tell you what happens when we warm up! Afterwards we put our throwing skills into practice with a game similar to netball. Miss Holmes was super impressed as we have some great defenders and sportsman in our class!
In Writing, we have used last week's research to create our very own non-fiction piece about our chosen city. We are very excited to complete this work to form our very own books to share!
In Mathematics we have started a new topic on fractions. We have learnt the names of fractions including half, quarter and a third. We have looked at fractions of shapes and quantities and next week will be looking at fraction of number.
In Science we planted some bulbs in a material of our choice; this is for our experiment to see what a plant needs to grow. We can already see the bulb starting to sprout in some! Take a look when you're next in Hazel Class.
REMINDER: Parent consultation appointments are on Tuesday 12th and Thursday 14th February.