Nyewood CE
Infant School
Smiling, Caring and Learning Together on a Journey with God
A week full of magic!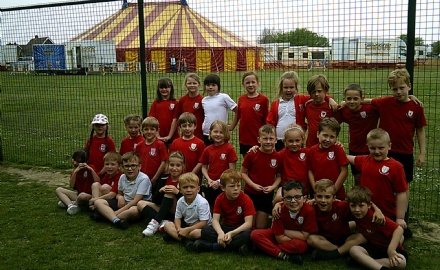 Another week in Hazel Class has flown by!
We had a very exciting start to the week. We started Monday morning with a PE lesson where we begun learning a dance to The Greatest Showman soundtrack. We worked collaboratively in groups to think of some actions and movements likewise to performances in the circus. We then combined these to fit the rhythm of the music.
Then it got even more exciting!!
Monday afternoon a magician came to school and performed. We absolutely loved it! He performed lots of different tricks that some of us got to assist him with, including Mrs Conway! He also got us up dancing to some very well known songs.
On Wednesday we were very intrigued to see a circus tent being built on the school field. We kept an eye on the building process throughout the morning and were amazed with how quickly the enormous big top went up. We took a trip out to the field Wednesday afternoon to look at the tent and used our senses to describe the smells, sounds and view. We were very excited by the smell of popcorn cooking! Mmmm...
On Thursday, we spent the entire morning being creative by turning shoe boxes into vibrant, mysterious magical lands. Take a look at them on show, when you're next in Hazel Class.