Nyewood CE
Infant School
Smiling, Caring and Learning Together on a Journey with God
Straight, star and straddle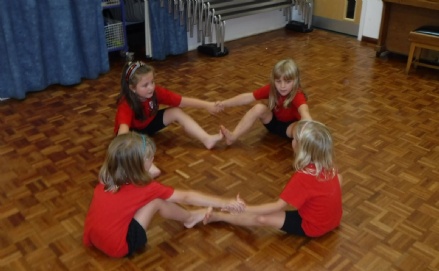 On Tuesday we had our PE lesson with Miss Wells. She taught us all about the fundamental shapes in gymnastics. We used our bodies to stretch and form these different shapes and enjoyed doing this in groups with our friends.
In Science we have been learning all about different plants and trees and Miss Holmes was really impressed with all the flowers we could name. Forget me nots were one of our favourites! On Friday we then used this new learning to plan an investigation, where we are going to plant beans and see what happens if they don't get one of the things they need such as water.
In reading we have been making some superb connections between our own experiences and those that happen in texts. We talked all about the beach on Thursday and how some of us have ice-cream, some build sand castles and some of us even go on jet skis!!
REMINDER
On Tuesday 22nd and Thursday 24th October it will be parents consultation evenings. Sign up sheets will be outside classrooms early next week.