Nyewood CE
Infant School
Smiling, Caring and Learning Together on a Journey with God
CASTLES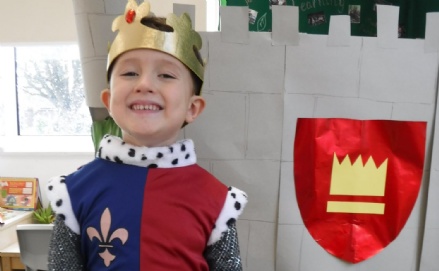 This week in Hazel Class it has been all about castles!
We started the week with our terrific take-off, where we came to school dressed as lots of different characters that you might find in a castle. We had kings, queens, princesses, knights and even dragons! The teachers joined in too!
We got into character and built castles alongside our friends using construction and junk modelling. We then used the imaginative castles we had built to help us with some creative writing.
On Friday we then used a bouncy castle to complete our sponsored bounce. We had to see how many bounces we could do in 1 minute, some of us did over 100 bounces!!
We also took some time Friday afternoon to look at and share our journey sticks that lots of us completed for our take home task. Every one of us had done it in a different way and we loved sharing the journeys we had been on with the class.
Reminder Friday 15th November is Children in Need and we will be coming to school in sensible and weather appropriate pyjamas!