Nyewood CE
Infant School
Smiling, Caring and Learning Together on a Journey with God
How long is that?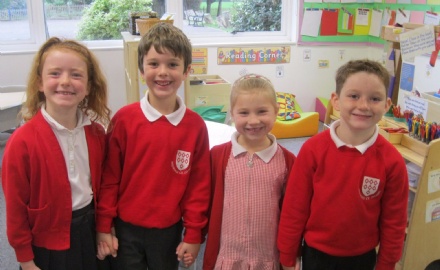 In Mathematics we have been learning about weight and length. We used lots of different equipment to find out how much different objects weigh and how long they are.
In English we wrote our own stories. We thought of characters and problems for them to solve. Then we edited our work to make it better and published them in little books. We have been thinking really hard about our writing and trying to start our letters in the right place.
In PE we have been working on our catching skills. We thought about the position of our bodies and getting ourselves ready to catch a ball from a bounce pass.
In Science we planned our own experiment to test which material would be best to wrap a parcel. We said it needs to be strong, flexible and waterproof. We are going to test these next week and try to keep this fair.
Today we thought about our school motto and what this actually looks like. Here are our pictures for 'Smiling, caring and learning together on a journey with God':