Nyewood CE
Infant School
Smiling, Caring and Learning Together on a Journey with God
Reading and Experiments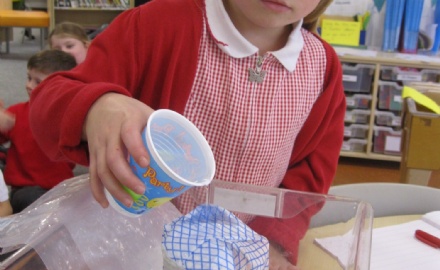 On Monday we shared our stories with Reception. We worked really hard to publish our stories and Reception really enjoyed hearing them.
Also on Monday, the sky turned really dark. It was amazing! We looked at the weather forecast but it said it was supposed to be sunny. It definitely wasn't! We wrote stories about 'The dark and stormy day'.
In gymnastics we started to learn about how to use our skills to spin. We also continued to use twist jumps at part of this.
In Mathematics, we continued to look at length. We focussed on solving problems and finding the difference.
In Science we did our experiment. We tested different materials to see which would be best to wrap a parcel. We decided plastic was best because it was strong, flexible and waterproof.