Nyewood CE
Infant School
Smiling, Caring and Learning Together on a Journey with God
Ice and Maps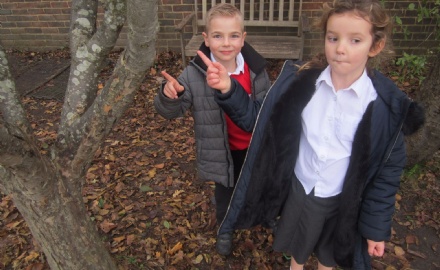 In Geography we learnt more about compass directions. We learnt the saying, 'Never Eat Shredded Wheat' to help us remember. We played a game on the playground with Apple Class. When a direction was called we had to run there. Then we looked at human and physical features on our playground. We said that the trees and grass were physical but the benches and seesaw were human. Then we marked these on a map!
In English, we finished writing our own version of The Tin Forest. We wrote lots of different versions like: The Chocolate Forest, The Glass Forest, The Chocolate Beach.
We really enjoyed expressive arts and design afternoon. We made lots of different things like cakes, bird feeders, mini-movies, sun catchers, imagination stones and loads more!
We completed our ice experiment. We put ice in different places to see where it would melt the fastest. Can you remember where?