Nyewood CE
Infant School
Smiling, Caring and Learning Together on a Journey with God
Christmas!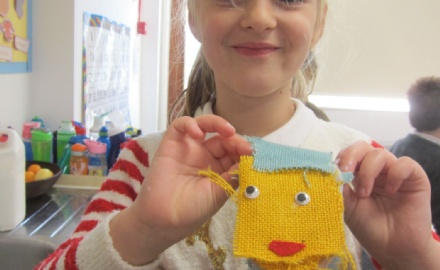 On Tuesday we made our sock puppets. We used our designs to help us. Then we had to choose the right materials to make it. It was a lot of fun!
On Wednesday we had a Christmas party with the rest of Year 2. We played musical statues and someone for our class won! Then we had fun dancing around.
We had a special visitor. His name was Santa Claus! He brought us presents to share with the other classes. We got some lego people, mini-landmarks and spelling games!