Nyewood CE
Infant School
Smiling, Caring and Learning Together on a Journey with God
All Aboard!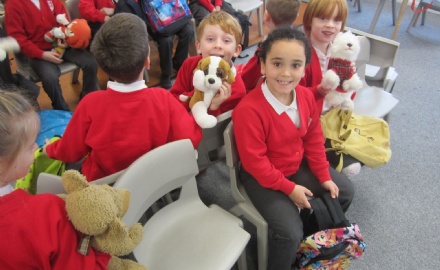 We started our new topic called 'All Aboard!'.
For our terrific take-off, we arrived at school with our bags packed. Year 2 had been transformed into an airport and the hall was an aeroplane. We gathered our boarding passes and passports and made our way through security. Then we boarded the plane and took off! We landed in Paris, France.
We made our role-play into Paris. We put the Eiffel Tower in the background and aeroplanes above to show the planes flying over the city. We have a picnic on the bottom where we can pretend to eat French food like baguette and brioche.
In football we played as teams and tried hard to be good sports people. We played crab-football.
In Mathematics, we have been learning about money. We have been trying hard to recognise the different coins, especially the new £1!