Nyewood CE
Infant School
Smiling, Caring and Learning Together on a Journey with God
A HUGE welcome to our Holly Class Family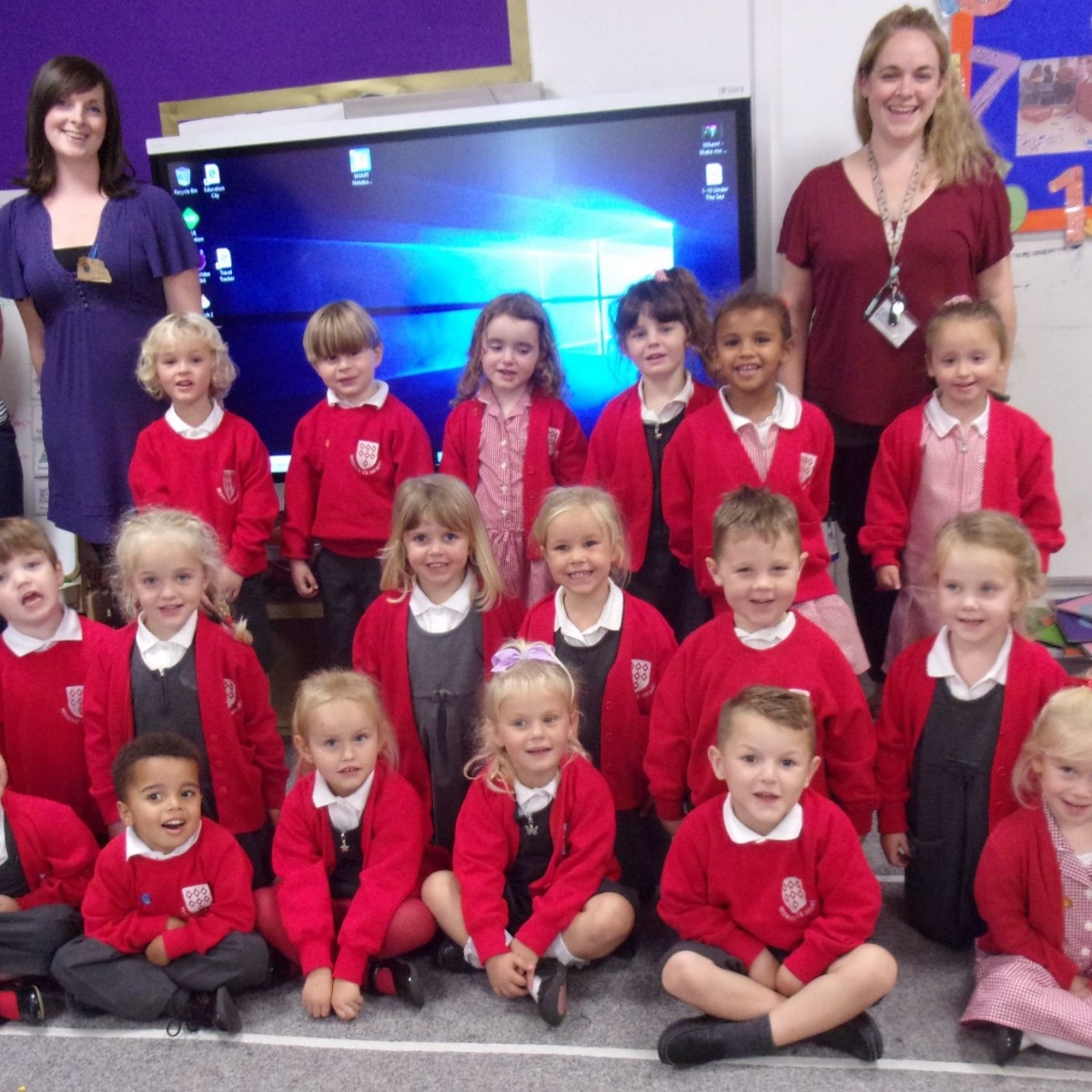 We would like to send out a very warm welcome to you all - our new Holly Class family!
Firstly, congratulations to you and your children for getting through the most emotional week of the school year for Year R! Starting school is such a big milestone and we hope that you feel you have had a smooth transition into our Nyewood Family for all involved.
This week we have been getting to know each other and our new surroundings. We have explored the Early Years Area and have all got engrossed in the activities on offer. Some of our favourite things about our new school are...
"I've liked playing with my new friends Betsy and Olivia." Isla.
"I like the big area (playground)." Edward.
"I liked making friends with Tilly." Eve.
"I like books." said Lena.
"Playing in the big area." Abi.
"I like school dinners and riding on the bikes." Oscar.
"On the big playground I see'd my sister in the Juniors." Amber.
"Having my lunch." Esther.
"Playing on the big playground." Lilly.
"Buying new shoes for big school." Betsy.
"Eating my lunch. I ate cheese, crackers and rice." Darci.
"Seeing my brother." Bella.
"The big area." Arthur.
"Playing in the big area." Alfie.
"Having lunch in the big hall." Jessica.
"Big playground." Barney.
We would like to thank you for your patience at home time as we get to know your faces and who goes home with whom. We aim to build a great partnership with you and are both very excited to work with you in the year ahead. Stay tuned next week to find out more about what your children have been up to (hopefully with some photos too!).
Love from
Mrs Walker and Mrs Smart