Nyewood CE
Infant School
Smiling, Caring and Learning Together on a Journey with God
The Aliens have Landed!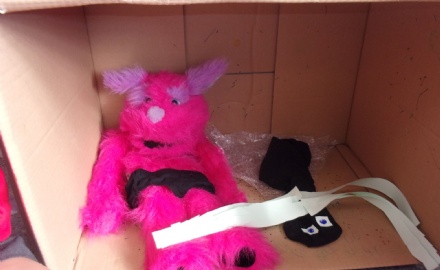 Following the arrival of Zog last week we have been really excited to learn about all things alien! We have enjoyed listening to the story "Aliens Love Underpants" which led to us creating our own alien pants shop in class.
"I have been making underpants. I have been making them out of drawing." said Isla.
We designed lots of different patterned pants and hung them up on a washing line to sell.
In Mathematics we have been learning to recognise numbers and match the correct amounts of objects to these numbers.
"I read the number and clipped the pegs onto the planet. I had to count them carefully." explained Abby.
In Literacy we have been using dance ribbons and our magic writing fingers to draw clockwise and anti clockwise circles in the air. This helps our bodies get used to making those movements ready for small scale activities such as writing different letter formations. We had fun drawing on each other's backs with our fingers.
It has also been quite a messy week in Early Years as we explored mark-making with powder paint and cornflour! Zog's friends also sent down some space rocks and set us the challenge of removing the treasure from them. We had to think carefully about which tools to use to break the ice but leave the treasure in one piece!