Nyewood CE
Infant School
Smiling, Caring and Learning Together on a Journey with God
It's beginning to look a lot like Christmas...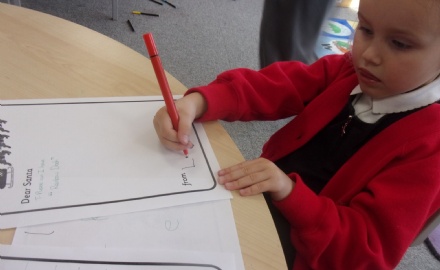 This week we have been very lucky to have three exciting experiences at school.
On Monday the local fire brigade came in with their fire engine which we were allowed to explore and we even got to use the hoses on our playground!
On Thursday fire fighter Katy came in to talk to us about her job and how we can keep ourselves safe around the home. Ask your child if they can teach you the actions to our rhyme:
"Matches, lighters never touch,
They can hurt you very much!"
On Friday we celebrated the start of the festive season with our Advent Day. We learnt that the colour purple is the colour of advent and during this time we are getting ready for Jesus' arrival. We each decorated a link for our class paper chain and, each day, will remove one in the countdown to Christmas Day.
All three classes worked together to create an advent wreath for our inside area. The wreath is another way of counting down to Christmas day with a candle being lit each Sunday through the month of December.
We each wrote a letter to Father Christmas which we will post on Monday. Mrs Smart was extremely impressed with how we were able to use our phonics skills to write our letters. We hope that you will be able to come in next Friday (7th) 2:30-3pm to look at our journals and see a copy of our amazing letters to Father Christmas.